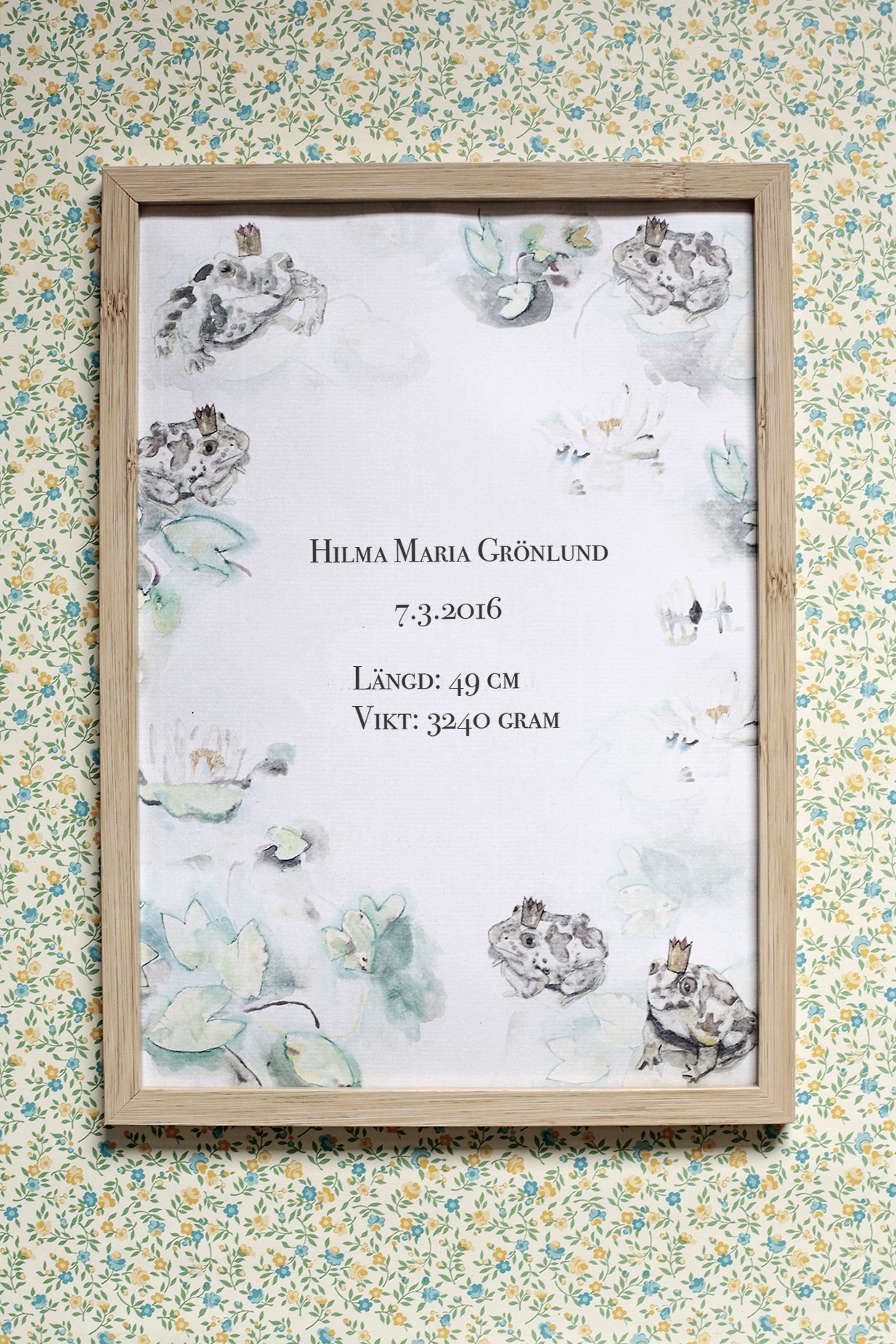 Birthday frog poster
The birthday poster is a perfect personal gift for a newborn baby or for the birthday child. The poster is a beautiful memory and decorative on the wall in the kids room.
36 € A4 poster with personal text
You get the poster with text of the kids name, birthday, length and weight in font Bodoni 72 Smallcaps or with free text (for example a poem). Please, fill in the form when you order.
Printed in Helsinki on FSC® certified premium art paper Conqueror cream 160 mg
Wrapped in harvest gold silk paper and posted in flat package.